2006. It's my first time know about mountain, hiking, climbing, and Ranu Kumbolo in Semeru Mountain. Blame it to 5cm. Yes, since I love to the story and had found story about climbing mountain in that novel, I had wish to visit Semeru Mountain. And finally it's happen in 2013.
My wish to climb Semeru Mountain just to meet Ranu Kumbolo. The 14 ha lake in the 2400 meter-above-sea-level. If I ask to google how is Ranu Kumbolo looks like, I will see wonderful picture of great lake in the mountain surround by hills and gorgeous I-don't-know-the-name plants.
And here I am. After about six hours slow walk pass footpath through forest, finally we arrived in Ranu Kumbolo. It was 8 pm. It was dark. It was noise by a lot of tent. Yes, there was a lot of people with me in Ranu Kumbolo that night. It was cold. So, I decided to just come into my sleeping bag and sleep, wait for the sunshine next morning.
Morning in Ranu Kumbolo was awesome. The cold weather still coming. The nice fog said good morning for us.And Ranu Kumbolo always wonderful as always. It's clearly like what I saw in the pictures. I thought in the better version.
And there the time. After the sun really smile bright, gave it's bright that morning, we decided to swim. Ah,,,, I can't explain it in words. I think you have to experience it by yourself. But, be careful! The Bromo Tengger Semeru National Park is not be responsible of any consequences if you swim in Ranu Kumbolo. Yeap, actually it's prohibited to swim there. But, it was my obsession. And I just swim in small area around the margin of Ranu Kumbolo. And it was,,, ah,, I can't explain something to good to be true. ;)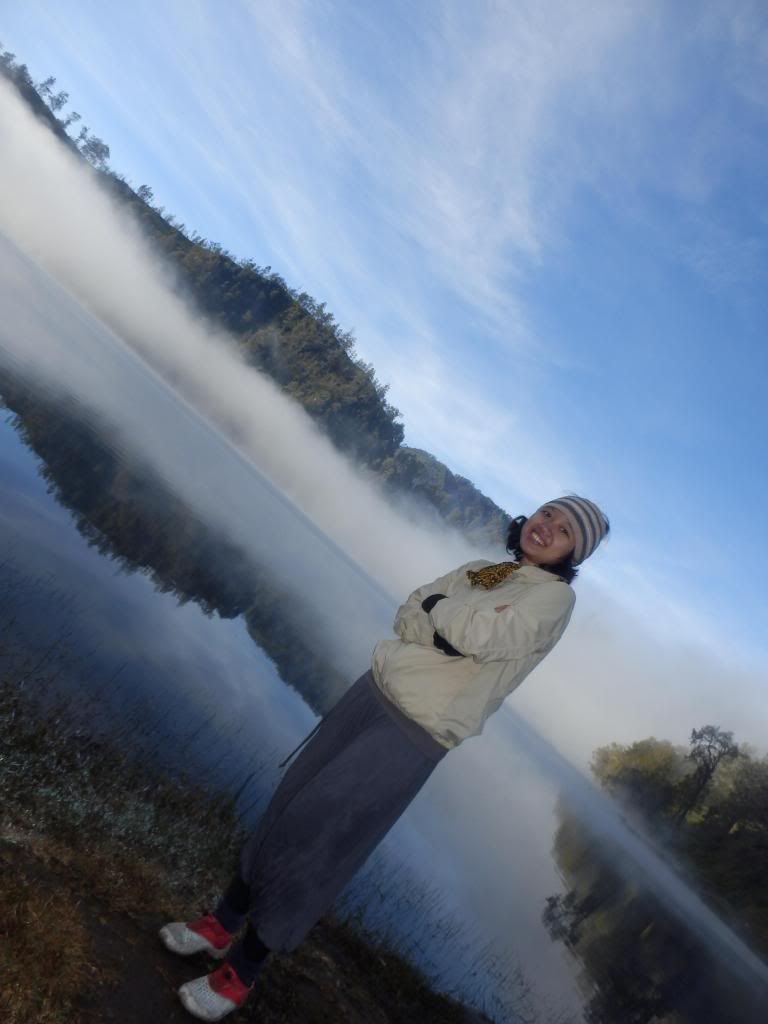 @dinilint