When you have oportunity to enjoy good view while eating good food,, it's a bless.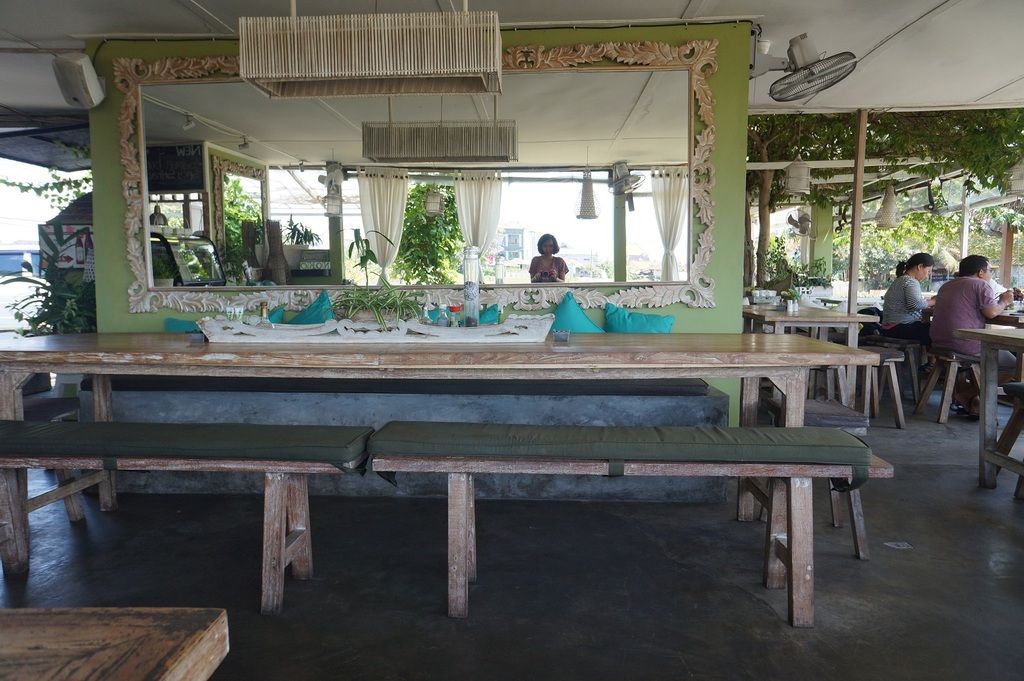 I'm talking about Bali, the small island that became mostly favorite place for holiday. Bali where the beach are everywhere. Bali where the nature is a culture. Bali when everybody can lay their butt everywhere they like and feel so easy about everything. Time goes slow but sure in Bali.
Last month I have a chance to take a visit to Bali. Yay. But it's for work, not for holiday as usual. I wonder how it feels if I spend time in Bali for work. Surprisingly,, I've got a good time. I enjoy the work. After finish with work, I can go to the beach in the mall - eap, some mall in Bali have a beach to walk- with colleagues and talking about silly things, which is not happen if I did in other city.
Another good thing is happen in the morning. My friend take me for late breakfast in the rice field. Bali can combine modern things with natural things nicely. But,, unfortunately it cost more than usual cost in Indonesia,, I mean the standard one. Let see,, if I cook my meal at home I just spend about 10,000 IDR. If I go to local food stall it takes about 20,000 IDR. But in this place I need to spend money about 50,000 - 100,000 IDR. But it's not for everyday feed,, and I got good view, I got good food too -the taste is really good and refreshing- and some good friends.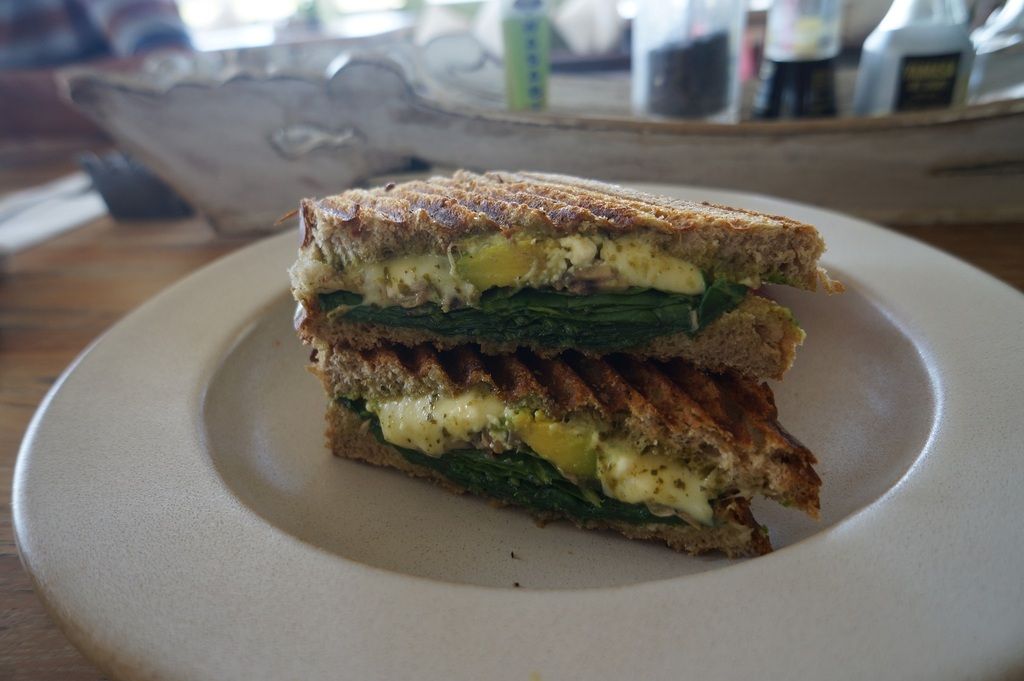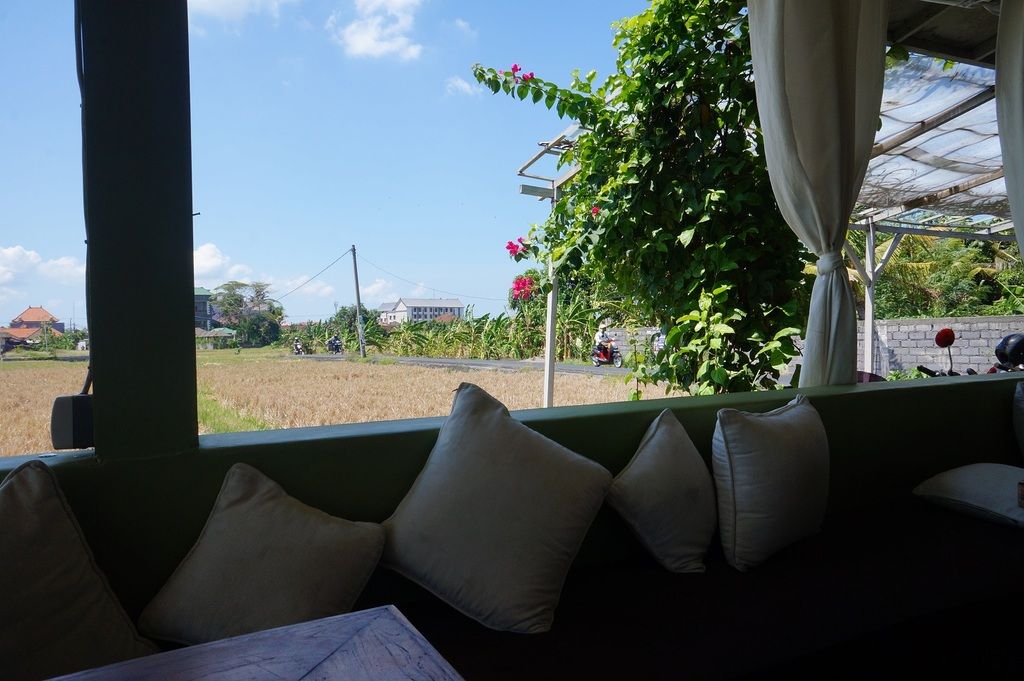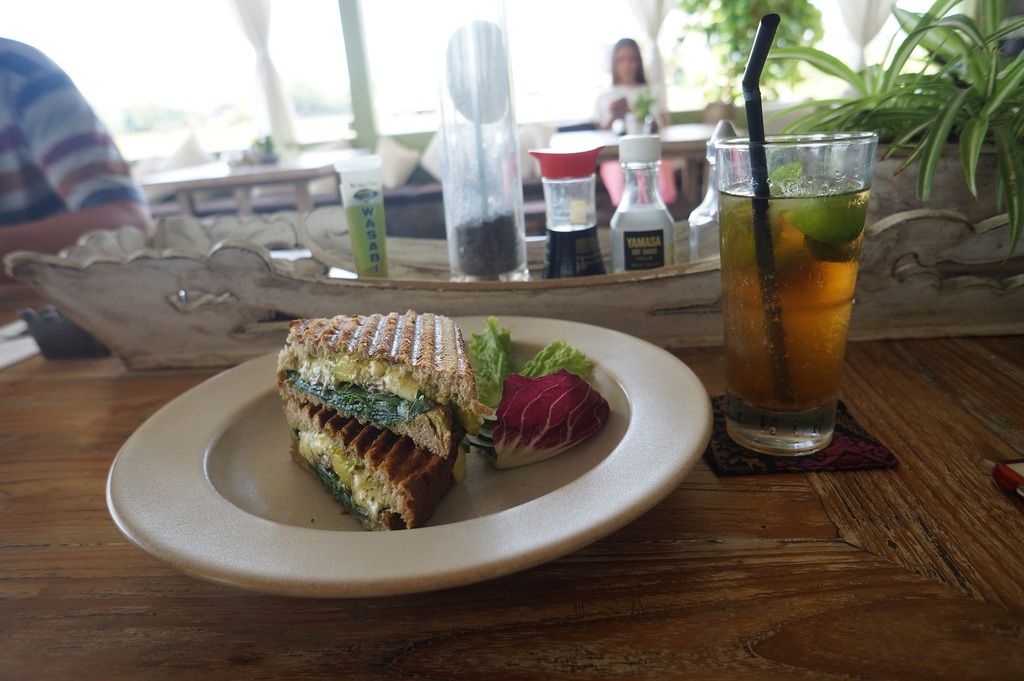 One thing about my breakfast. I do picky about food that come into my body. I mean,, you always pick about drug, clothes, home and everything,, why you so easy about food. I try to pick the balance menu, which is contain of mostly vitamin and mineral in vegetables and some carbo and protein. The menu here contain many vegetables and it taste soooo good. What a good thing.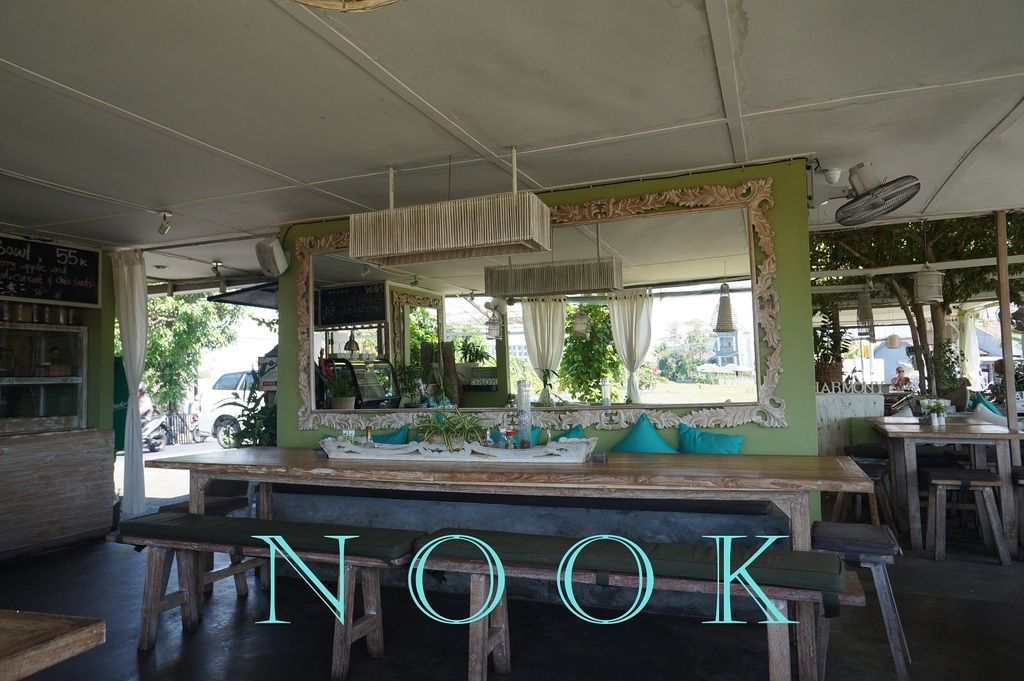 It was in Nook, Umalas, Bali
-geLintang-